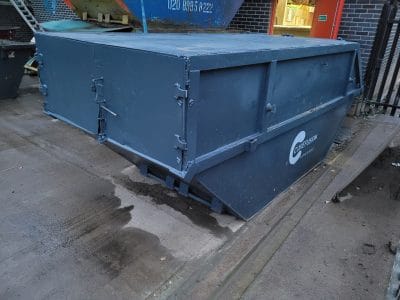 10 Yard Skip Hire Colchester – All you need to know
10 yard skip hire Colchester offers the perfect solution for your waste management needs. Combined with the efficiency and reliability of Core Fusion. Whether you are planning a small renovation project, a garden clearance, or simply need to dispose of household waste. We have a perfect solution for you.
10 yard skip hire Colchester, provides ample space to dispose of many types of waste. Items, such as construction debris to bulky items, our skips can handle it all. Above all, with Core Fusion's commitment to sustainability, rest assured that your waste will be responsibly managed and disposed of in an environmentally friendly manner.
Our team of highly trained professionals will handle the entire skip-hire process, from booking and delivery to collection. As a result, we ensure a seamless experience for you. Furthermore, we understand the importance of promptness and reliability, which is why we strive to deliver and collect the skips at your convenience.
Book your 10 yard skip hire with Core Fusion today and experience the convenience and reliability of our service. Say goodbye to waste management headaches and let us take care of it for you!
Best for:
Large projects, such as house renovations
House clearance, such as downsizing, end of tenancy,
Clearance of hoarding
End of life
Size
3m x 2.6m x 1.5m
Items not allowed:
Soil, Hardcore/Brick
Why choose our 10 yard skip hire Colchester service? Here are some key benefits:
Flexibility: Our skips can be booked online, for short or long-term periods, allowing you to choose the duration that best suits your project.
Cost-Effective: 10-yard skip provides great value for the amount of waste it can hold, consequently saving you from multiple trips to the waste disposal site.
Convenience: With our hassle-free delivery and collection service, you can therefore focus on your project without worrying about waste removal.
Environmental Responsibility: Core Fusion is committed to sustainability, ensuring that your waste is disposed of in an eco-friendly manner whenever possible.
Expertise: Our team has years of experience in waste management. Therefore, we will provide you with professional advice and guidance throughout the process.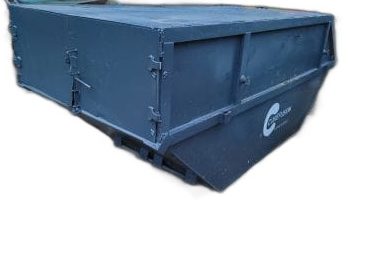 10 Yard Skip Hire Colchester
10 Yard Skip Hire is a Perfect skip for big house clearance. We offer these skips either enclosed or open top, meaning no one can secretly dispose of their waste in your skip. 10 Yard skip hire is for light mixed household or building waste only. No Soil or Hardcore allowed.
If you would like the skip to be placed in a specific place, or your property has name or is hard to find, you can upload photographs to ensure we can deliver your skip exactly how you want it.