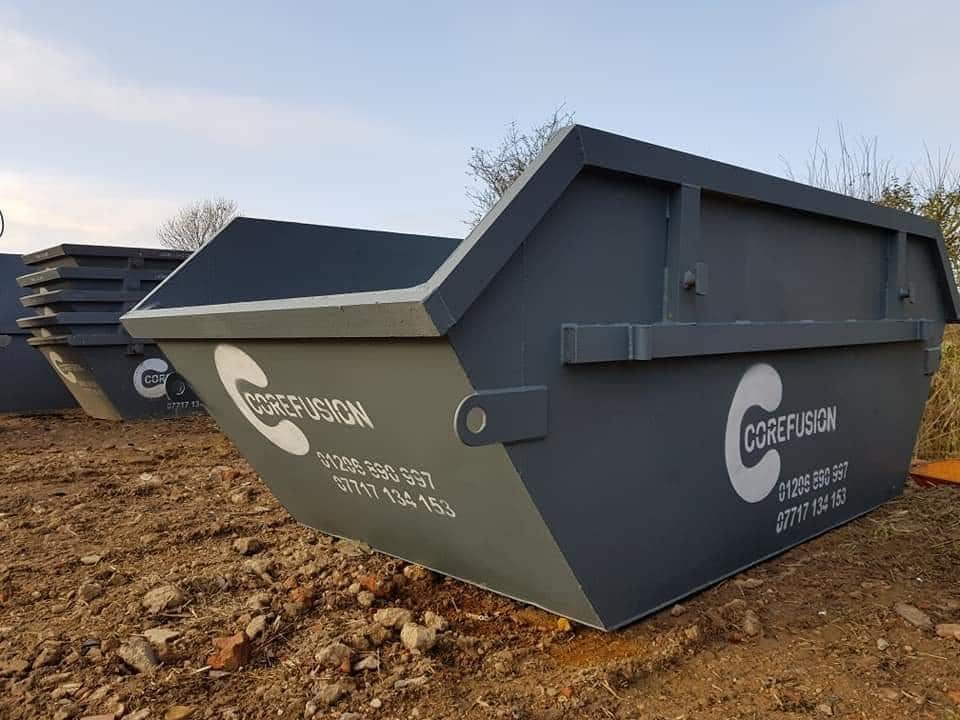 6 Yard Skip Hire Colchester
6 Yard Skip Hire Colchester is best suited for general household waste. These skips can provide sufficient space for house clearance as well as green garden waste disposal. 6-yard skip Colchester is also known as builders skip. This is because builders like to use them on property renovations. 6 Yard Skip Colchester is great for versatile waste disposal. You can dispose of all household waste, as well as a mixture of building waste, soil, and rubble.
Core Fusion Limited offers 6 yard skip hire services in Colchester and surrounding areas. Our 6 yard skips, also known as builders skips, are perfect for various waste disposal needs, including general household waste, green garden waste, building waste, soil, and rubble. They are ideal for garage clearance, garden clearance, and kitchen renovations.
We offer two varieties of 6 yard skips: open without doors and open with loading doors, providing easy access for loading and unloading.
At Core Fusion, we pride ourselves on outstanding service and customer satisfaction. As a family-run, award-winning skip hire and waste management company, we strive to provide fair and correct advice to all our customers. Our friendly office team is always ready to assist you with your enquiries.
Ordering a skip from Core Fusion in Colchester is simple and transparent. We display all the costs on our website, including our online booking system with next-day delivery. Rest assured, there are no hidden charges or surprises at the end of the hire period.
To learn more about our 6 yard skip hire services and place an order, please visit our website.
Best for:
Garage Clearance
Garden Clearance
Soil disposal
Rubble disposal
Size:
Height: 1.2 m
Length: 2.6 m
Width: 1.5 m
Variety :
Open without doors
Open with loading doors